Some pictures of wreaths, wreath making, & my animals!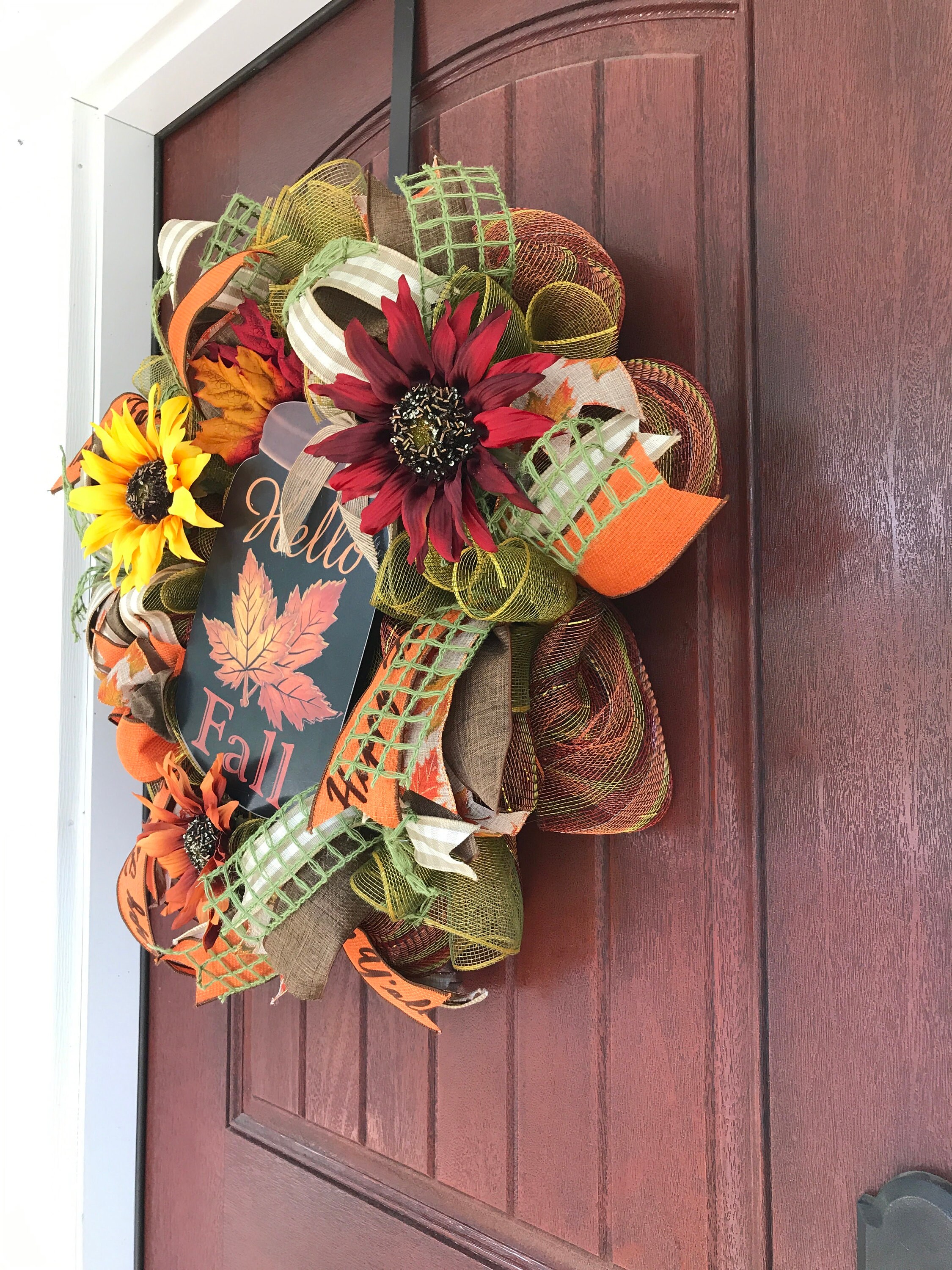 I'm actually excited about Fall this year, or maybe just the decor!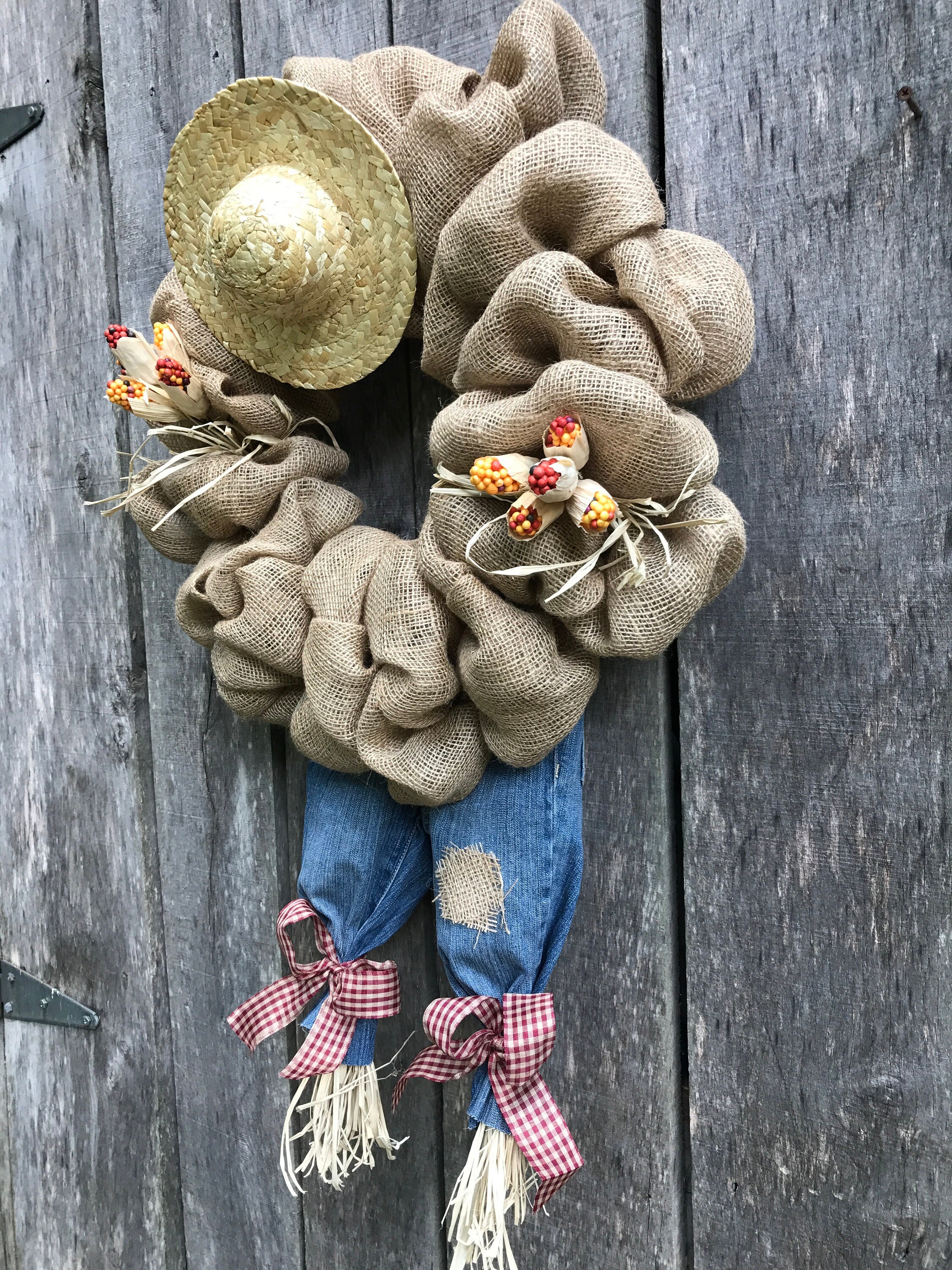 I just love the Scarecrow Wreath! Im going to be making some different variations of this one also.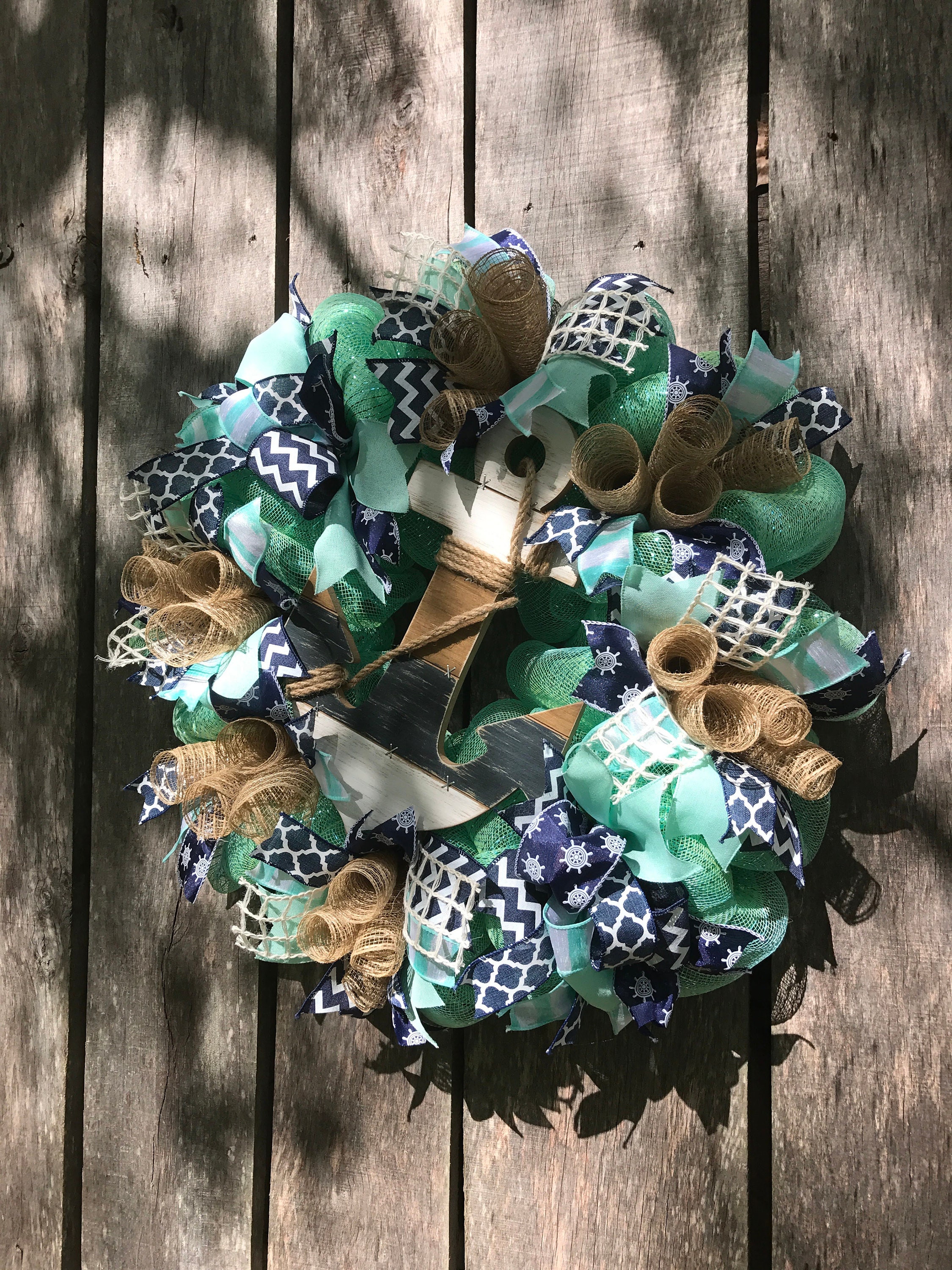 One of my favorites, perfect for summer!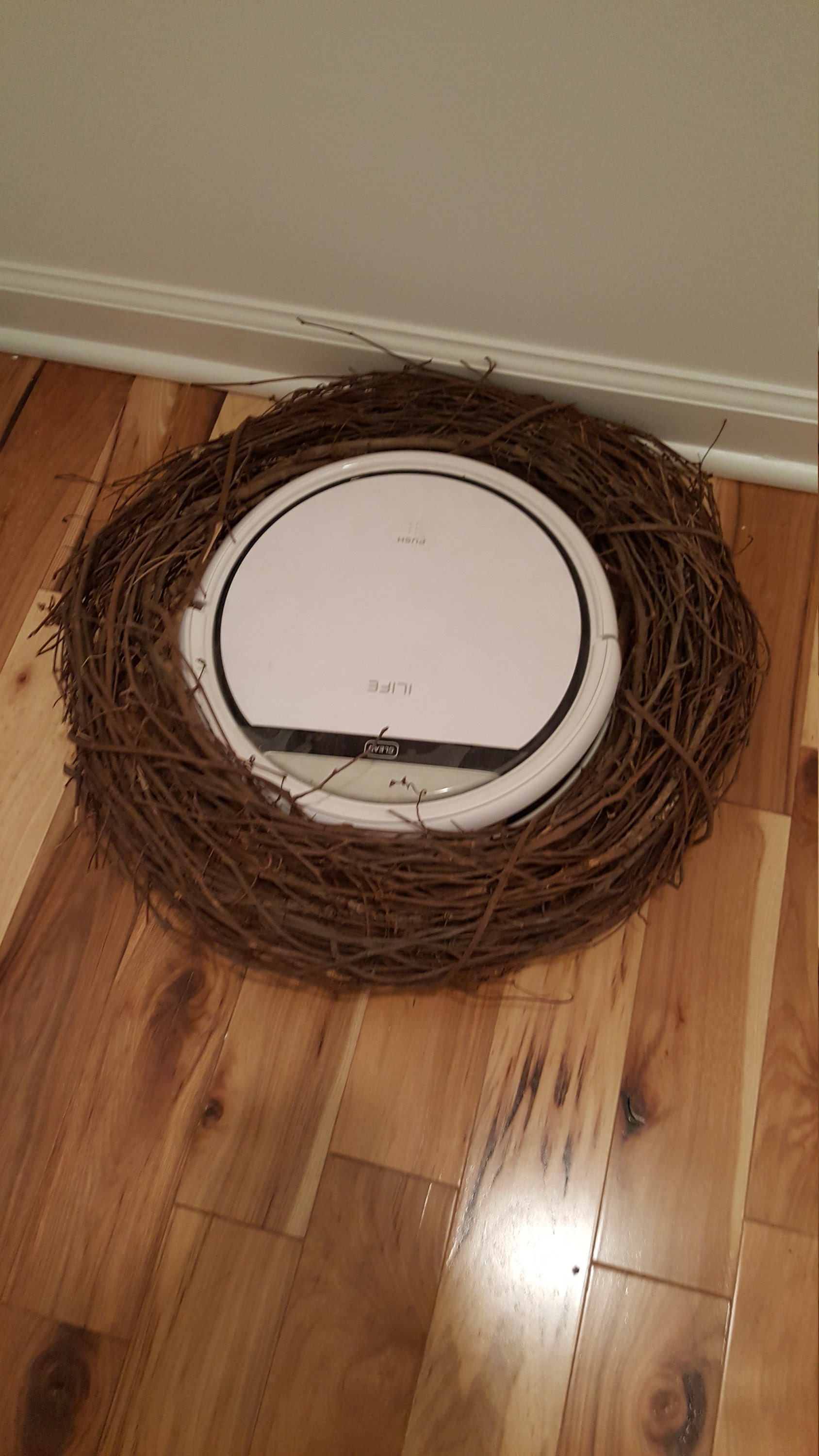 HaHa!! How did that happen?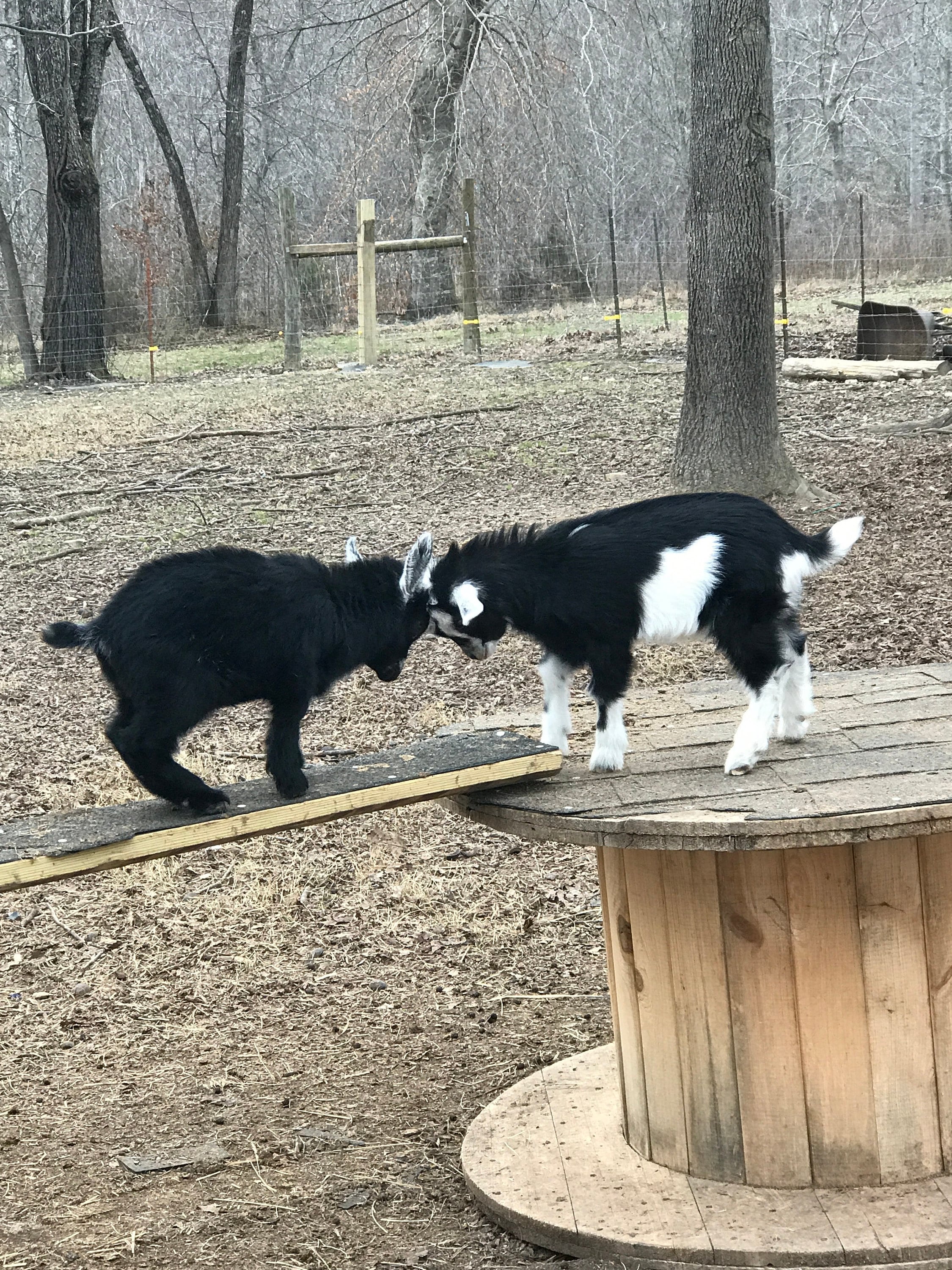 Baby goats are so fun to watch!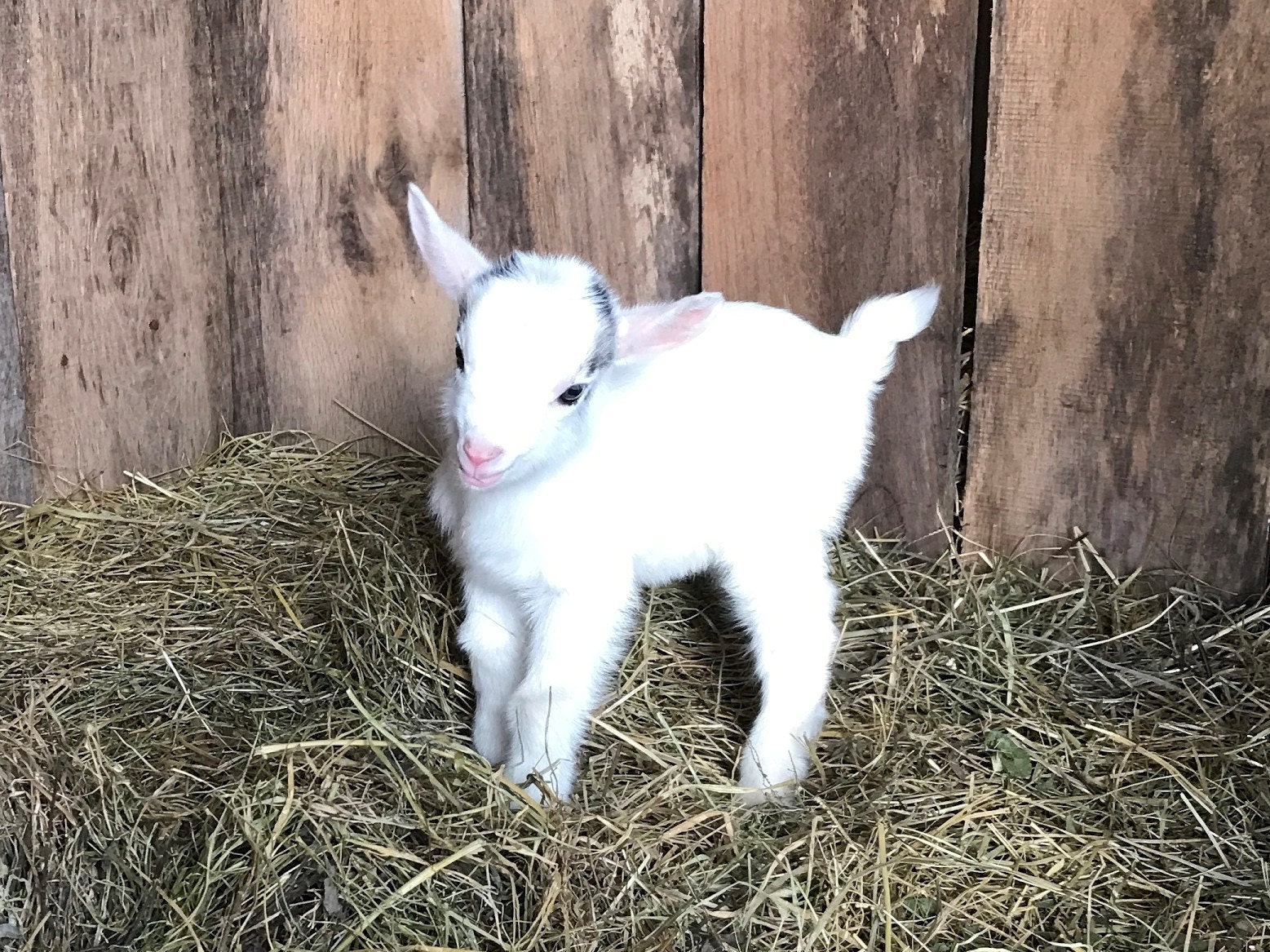 Little Kate, She is so sweet!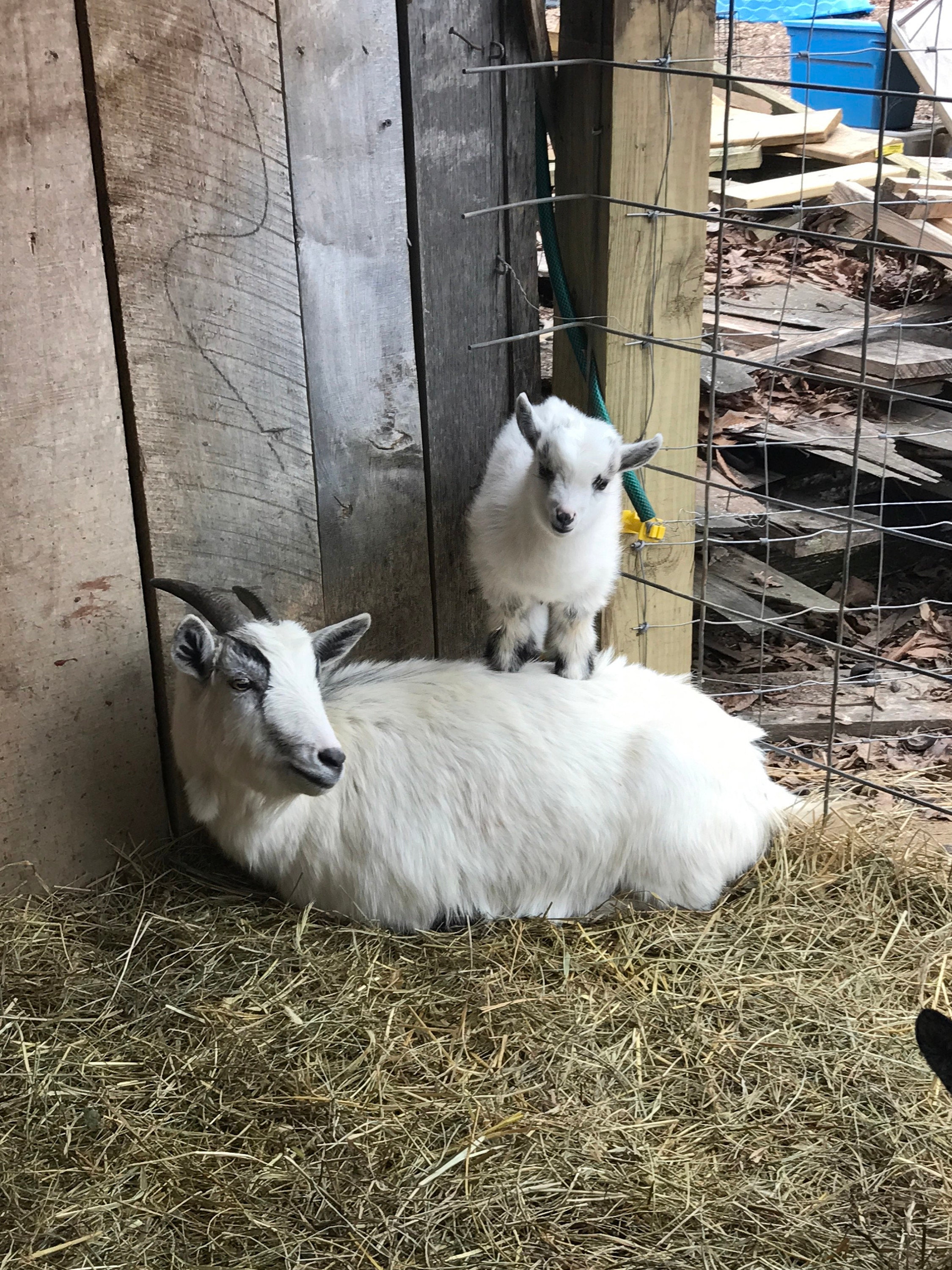 Why not stand on mom's back!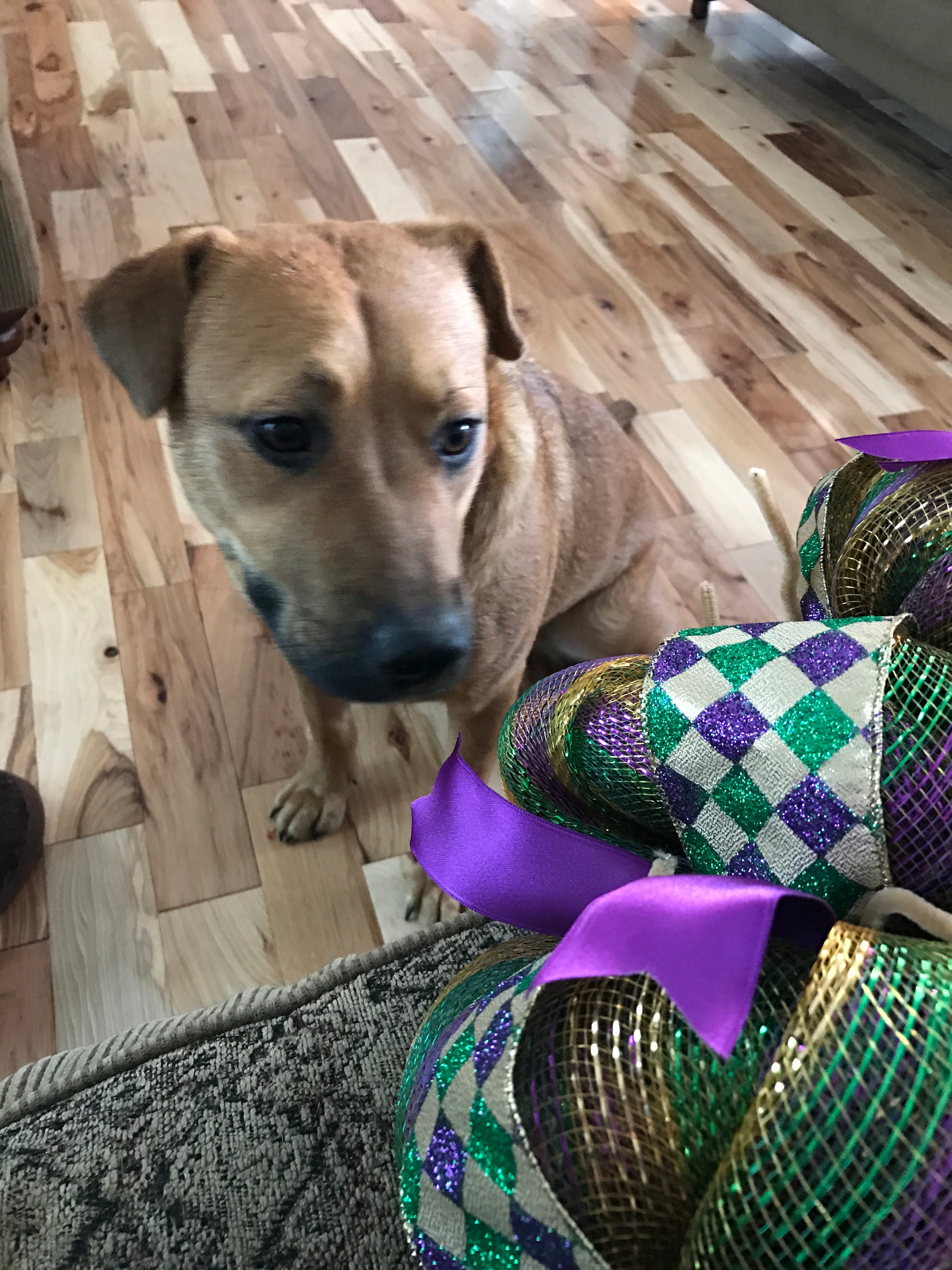 Another Mardi Gras Wreath Mom?!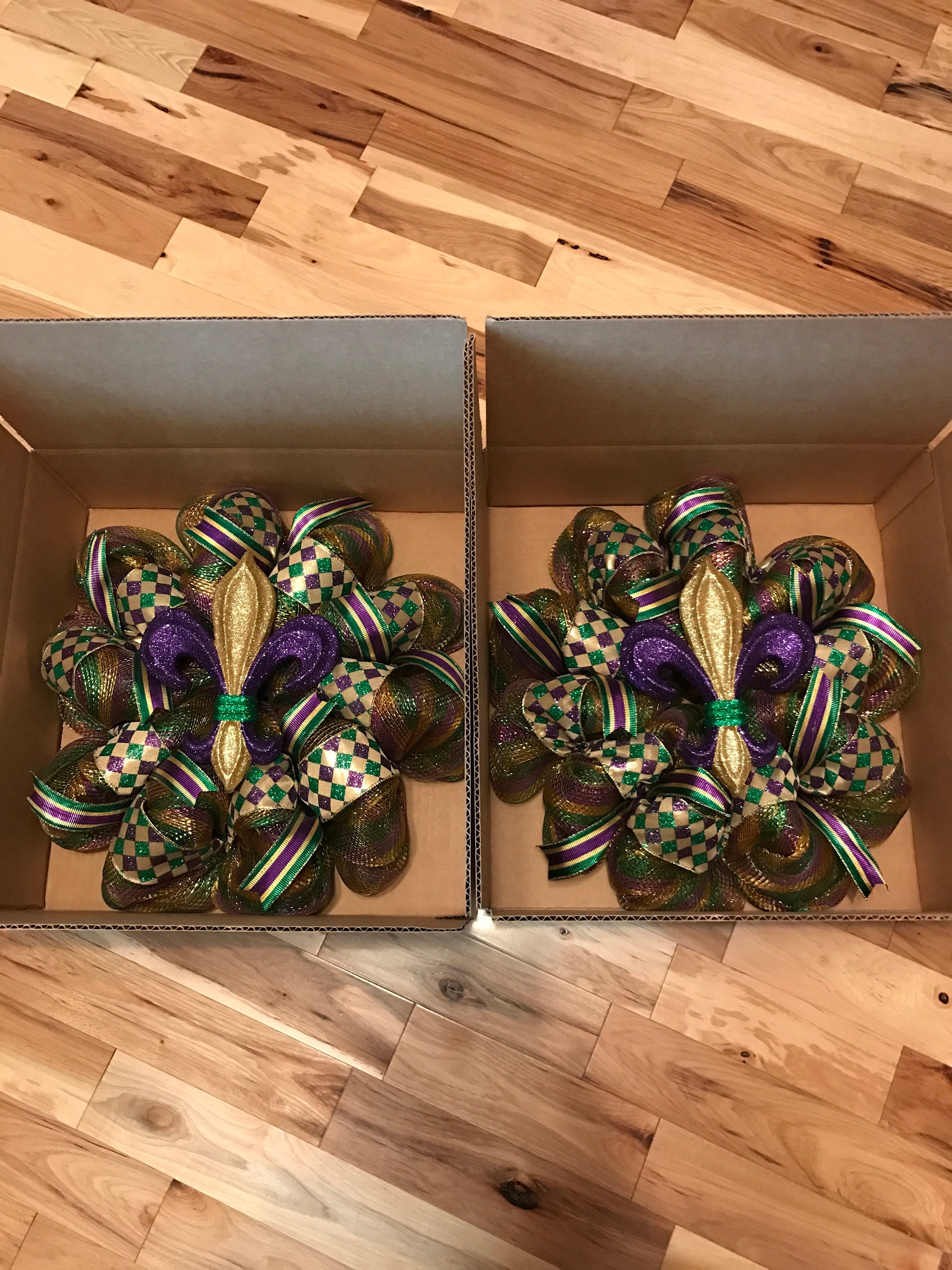 Twins headed out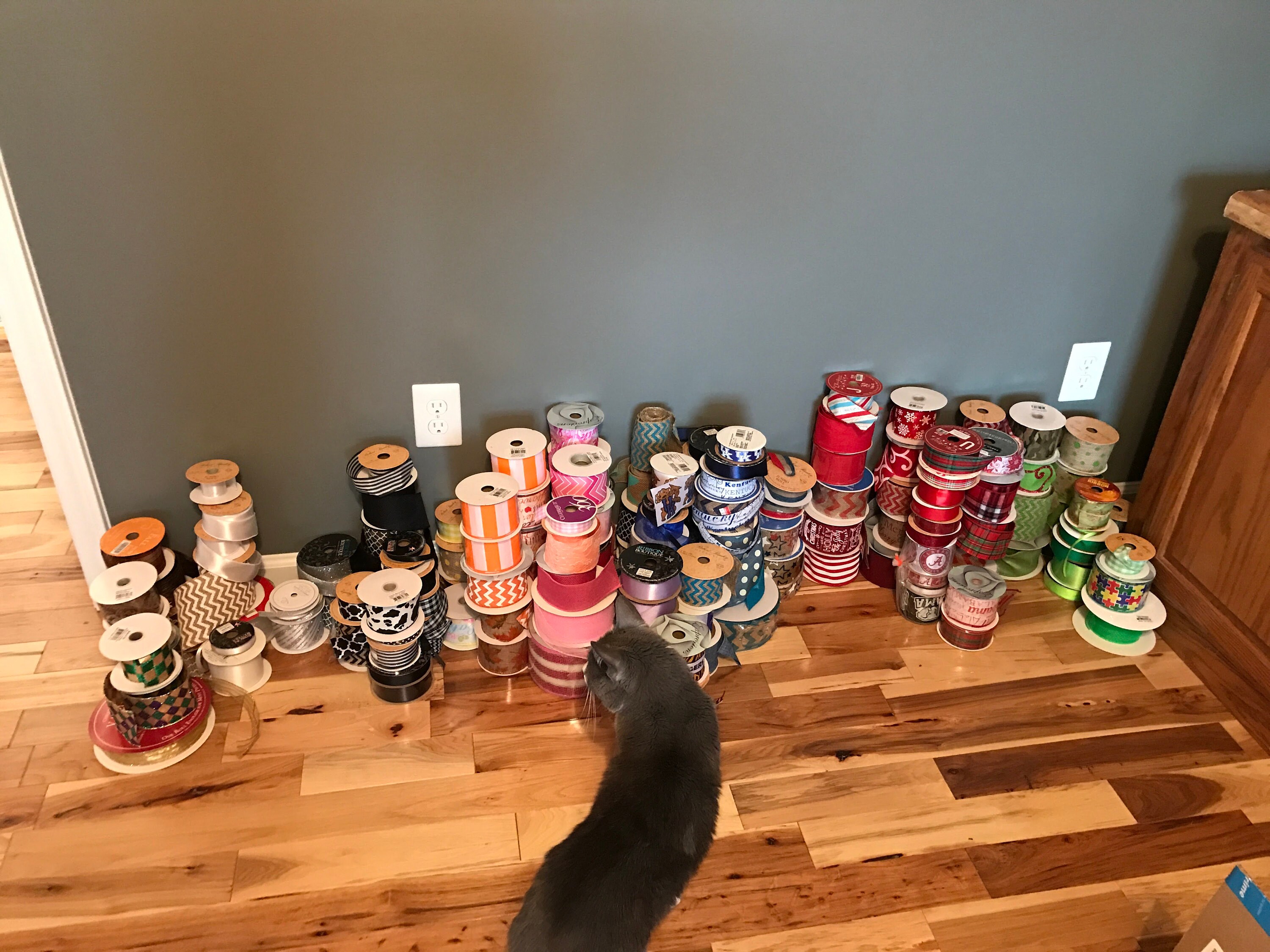 Miller is thinking the same as I am, Where am I going to put all this ribbon?!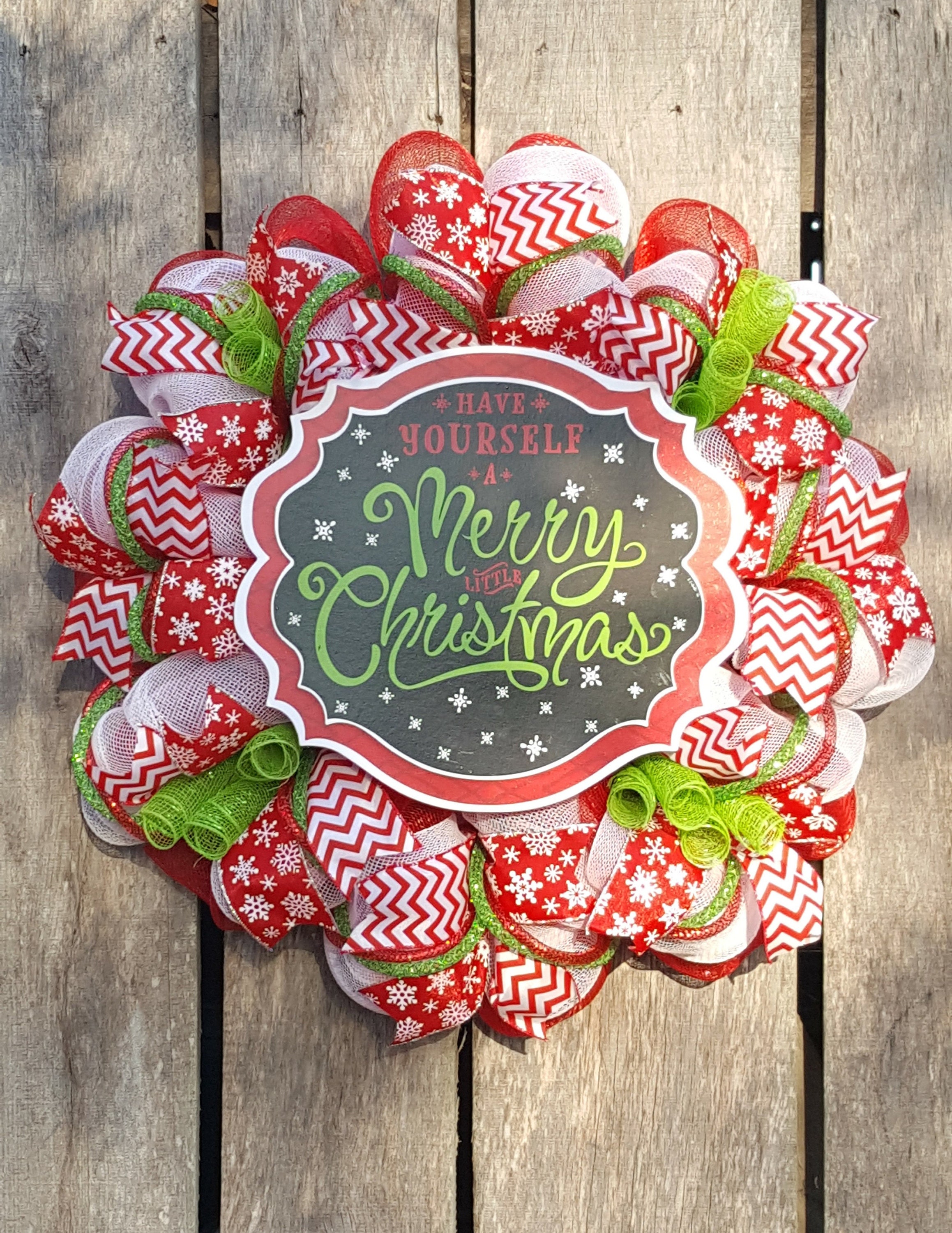 Christmas!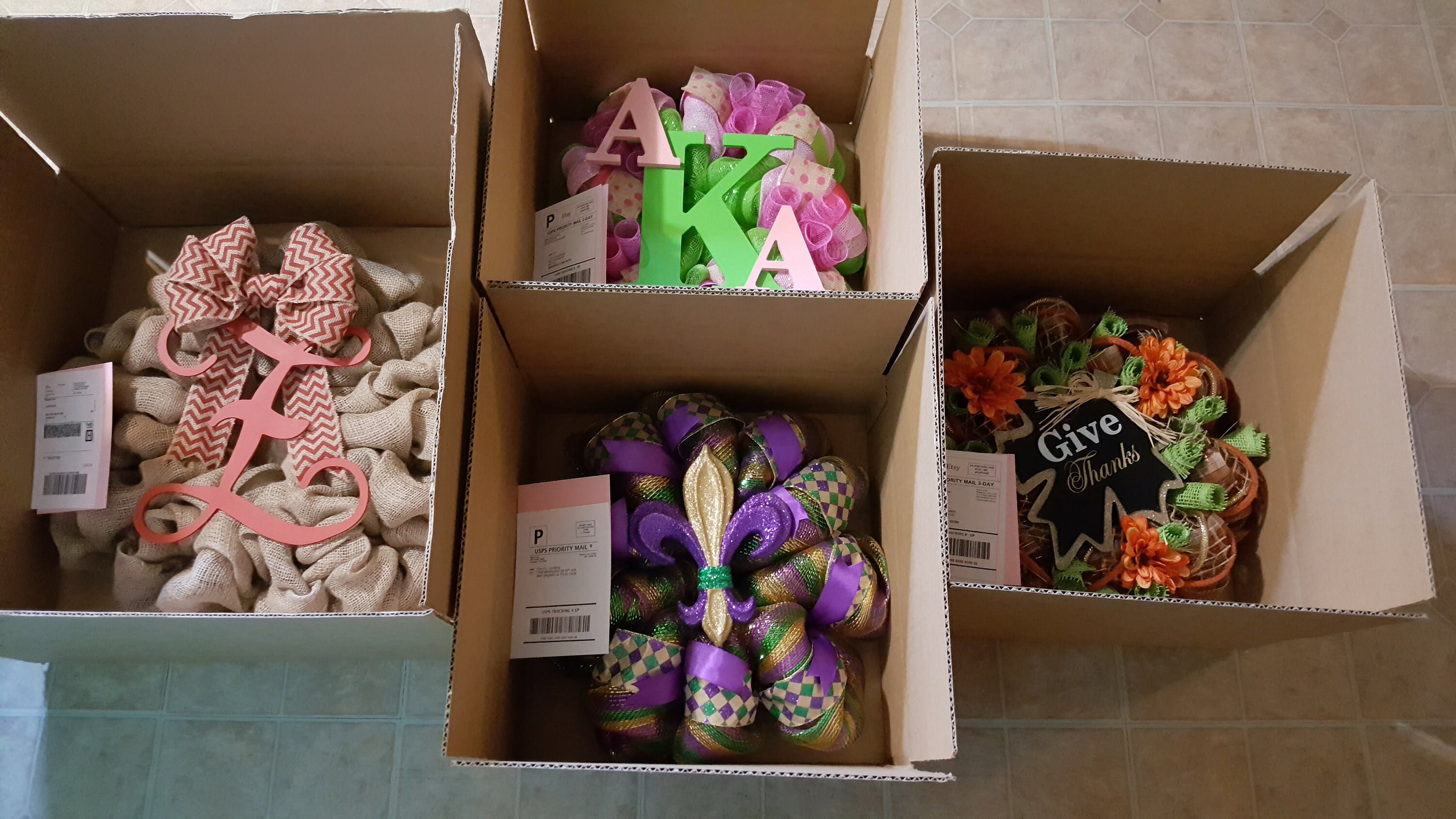 Shipment headed out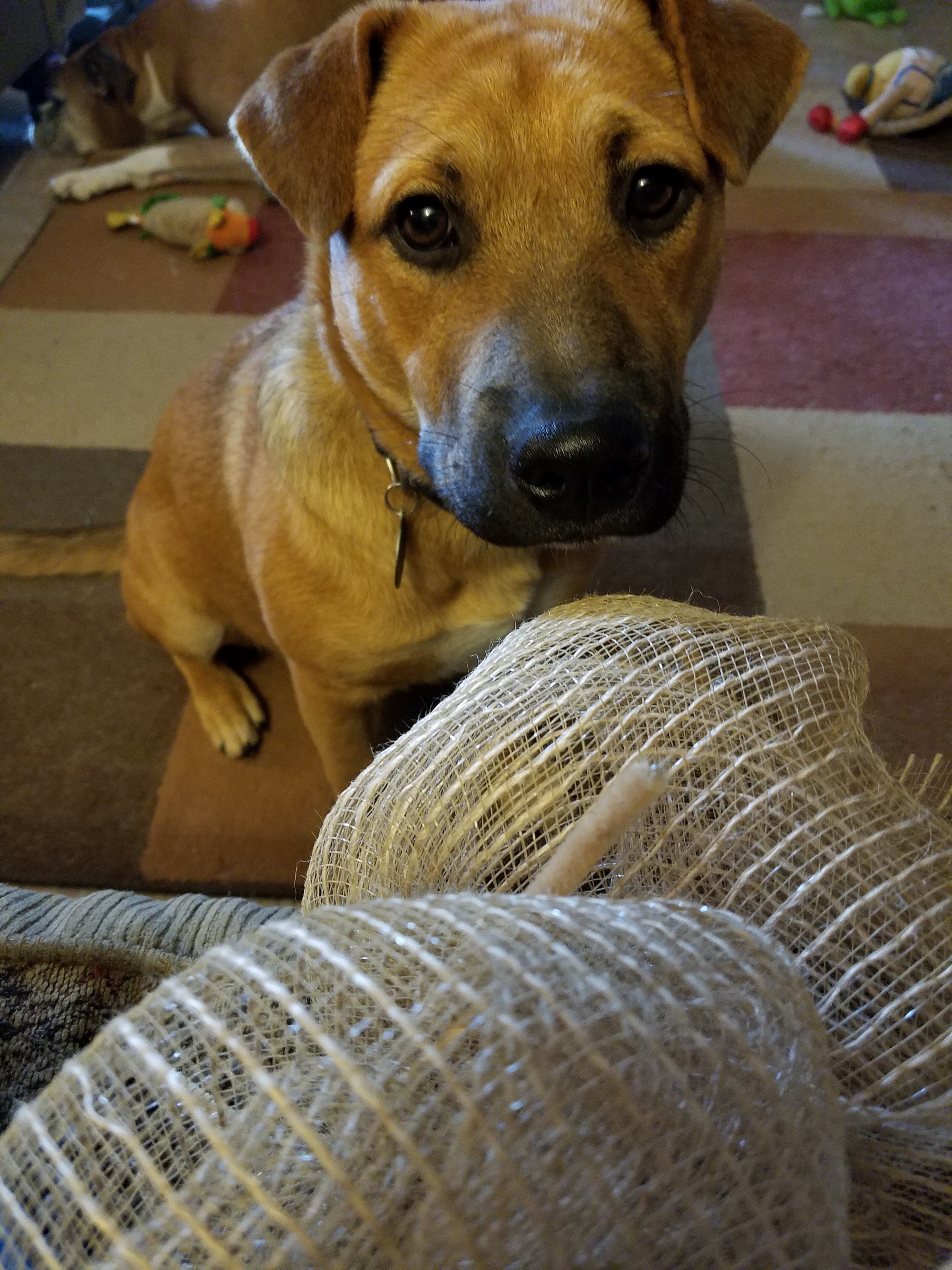 Mom? Please play with me instead of work!